Your real estate agent in Aachen: Feel in good hands as an owner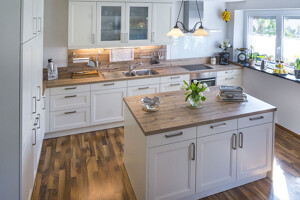 If you are willing to sell your property, you certainly want to know that this matter is in the very best hands.
No matter whether you want to sell your previous residential property because it has become too big after the children have moved out, or whether you have inherited a property that you do not want to use yourself - a property sale is always more than a simple trade.
That's why, as an experienced real estate agent for Aachen, we take enough time to discuss your wishes with you at your leisure. Perhaps you can imagine renting out your property - to supplement your retirement provisions with the rental income? John Doe Real Estate is your first address for the sale and rental of real estate in Aachen and the region.
Sell your property: Trust the competence of John Doe Real Estate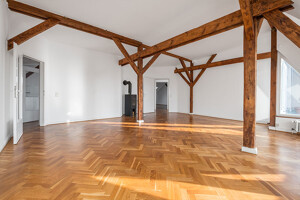 What price can I achieve for my property? How long will the sale take? And how high are the estate agent's fees? These are by far the three most frequent questions we are asked at the beginning. We are happy to answer them as soon as we have familiarised ourselves with your property and determined its value.
We design an effective sales process for you on the basis of a precise valuation.
Our many years of experience and in-depth knowledge of the local and regional market help us to do this. Leave the property sale to a reliable partner at your side.
Rent out your property: We take care of everything
Renting out a property guarantees a long-term and continuous source of income. You can lean back and relax for the time being: John Doe Real Estate will take care of everything for you, from rent and target group analysis, to advertising and conducting viewings, to responsibly checking the creditworthiness of your future tenant and signing a legally valid tenancy agreement. Look forward to a pleasant tenancy - also for commercial properties.
Property valuation: the basis for a timely sales success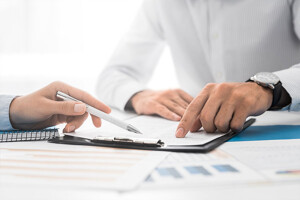 We determine the value of your property on the basis of the proven comparative value method. This has the advantage that it takes into account current developments on the market. In principle, this valuation is based on the basic assumption that a property is worth exactly as much as buyers are willing to pay for it. The notarised purchase contracts of comparable properties, which are kept anonymously by the expert committees in Aachen, help with the assessment. Translated with www.DeepL.com/Translator (free version)
The services offered by John Doe Real Estate in Aachen
In order to make your communication with us particularly comfortable and to guarantee the greatest possible transparency of our work, we have the following service offers ready for you:
The owner form - your quick line to John Doe Real Estate
You can use our owner form to send us the core data of your property easily and at your leisure online. You are under no obligation to do so.
The buyer finder - your overview of interested buyers
In our database we have included solvent interested parties who are demonstrably looking for a property, but have not yet found your desired property.
Owner login - your current status of affairs
As a property owner, you can use this login to call up a kind of report on the sales status of your property at any time. So you always know how far the sale has progressed.
Your estate agent in Aachen: We look forward to talking to you
John Doe Real Estate has gained an excellent reputation in its many years of activity in Aachen and the region. We want you to carry this on - which is why we are committed to your very personal concerns with empathy and profound professionalism. Whether you want to sell or rent a property - you can rely on us.