John Doe Real Estate - how we spare you disappointment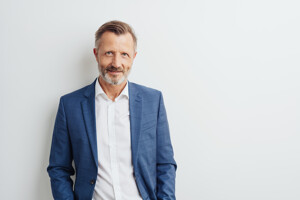 Sometimes bad experiences are a driving force for good decisions. The disappointment and anger that John Doe experienced at the time when he was looking for real estate provided the impetus for founding a company that declared three points to be the cornerstones of its corporate philosophy: honesty, professional expertise and empathy. For more than 20 years, we have been living these maxims as real estate agents in Aachen.
You can and should measure us against our own standards if you are looking to sell or rent a property in Aachen, looking for a new home in our liveable city - or for a plot of land or commercial property.
The three pillars of our actions
Our company philosophy provides the reasons why you should choose us as your real estate agent in Aachen - if you want to conclude a real estate transaction fairly, successfully and with an all-round good feeling.
Honesty - transparency protects against dishonesty
We do not promise you the moon and then leave you disillusioned. This is especially true with regard to a well-founded valuation of your property. Only an honest offer price - based on the characteristics of your property and the current market conditions - guarantees you as the owner a prompt and successful sales process. Conversely, as a prospective buyer or tenant, you can rest assured that our property prices and/or rents are fair and justified. If you instruct us to sell a property or if we are looking for your new home, your new office, your new practice, you can view the status of our efforts at any time.
Professional expertise - rely on our competence
Our team of accomplished real estate professionals knows the local market and its peculiarities. We not only know how to assess the individual property, but are also familiar with the structure of the respective location. With target group-oriented marketing, we unerringly address exactly those people you want as buyers or tenants. This saves you, as the owner, and you, as a potential buyer or tenant, from unnecessary, fruitless viewings that take up time for all parties involved.
Professional expertise also means legal certainty: As a matter of principle, we accompany you beyond the conclusion of a purchase or tenancy agreement. You can rest assured that you will not find the notorious small print in any contract - which can later become the subject of unpleasant disputes.
Empathy - success is also about listening
Selling a property often means saying goodbye to a lived-in past. The purchase of a house often represents the biggest investment of a lifetime. Real estate transactions are always transactions with people who dare to do something. You deserve respect and appreciation and may expect your real estate agent to listen to you, to take your objections or concerns seriously and to act accordingly. We understand our work as a living service to our clients, which includes "service" in the sense of dedicated commitment and "performance" in the sense of professional effectiveness.
Your real estate agent for Aachen - best see for yourself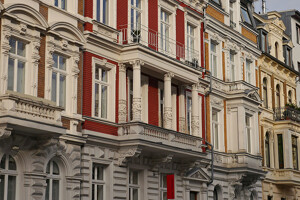 We don't just want you to work with us to find the property that exactly matches your ideas, or to sell your property at a fair price to the person you want. We also want you to feel that you are in good hands with us as a person.
To this end, we are highly motivated and enjoy working with you every day. The best thing is for you to see for yourself.